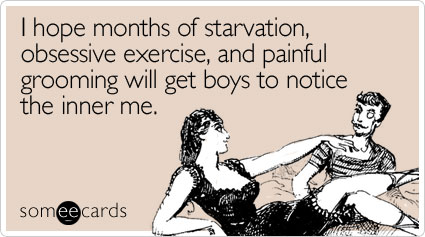 Silly me!  I've been working so hard on my strength and endurance physically, that I forgot to tune in to what was going on on the inside!
The last few months have really been both an emotional and physical roller coaster for me. Some of the things I have been dealing with are too personal to post on the interwebs, sufficed to say that I have been doing a lot of soul searching amidst my Best Body Bootcamp training.
So in addition to my Best Body Bootcamp Training, I am now also self-enrolled in a more spiritual bootcamp.
As you know, I started this blog to have it help me find balance. Well here is my chance. I have been focused so much on the outside that I forgot to tune in to what was going on on the inside. My struggles spiritually have been due to my failure to communicate my feelings and emotions with those close to me, and my lack of faith and trust in the Lord, who is supposed to be my strength in times of weakness.
A verse in particular has been of great importance to me, and is the basis for my bootcamp. It has to do with preparing for spiritual warfare:
Ephesians 6:12-18
New International Version (NIV)
12 For our struggle is not against flesh and blood, but against the rulers, against the authorities, against the powers of this dark world and against the spiritual forces of evil in the heavenly realms. 13 Therefore put on the full armor of God, so that when the day of evil comes, you may be able to stand your ground, and after you have done everything, to stand. 14 Stand firm then, with the belt of truth buckled around your waist, with the breastplate of righteousness in place, 15 and with your feet fitted with the readiness that comes from the gospel of peace. 16 In addition to all this, take up the shield of faith, with which you can extinguish all the flaming arrows of the evil one. 17 Take the helmet of salvation and the sword of the Spirit, which is the word of God. 18 And pray in the Spirit on all occasions with all kinds of prayers and requests. With this in mind, be alert and always keep on praying for all the Lord's people.
So in addition to my daily workouts and stretching regimen I have taken up the following Inner Bootcamp training modules alongside my husband:
1) Daily Devotionals, share with Travis
2) Find a congregation to attend to with Travis every Sunday
3) Pray without ceasing!
4) Voice my needs and concerns without fear, anger, or doubt. Trust the Lord with my needs and give the burdens up to Him.
I need to take up the full armor of God in order to fight my spiritual battles. I have the tools I need, it's just a matter of using them, practicing with them, and being ready and steadfast against temptation.